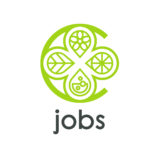 Website Cedarome Canada
Nature serving the senses
***COVID-19: safe work environment with high health measures***
The role of the Production Operator is to execute tasks as required by their supervisor. The Operator must ensure all tasks completed are in compliance with set procedures of quality, health and safety, and completed in collaboration with their colleagues.
JOB SUMMARY
Job status : Permanent. 2 Positions.
Start date : ASAP
Schedule : Full-time (40h), Monday to Friday, Afternoon-Evening
Salary : To be discussed
Social benefits : Insurance et Group RRSP after 3 months
Environment : Health & safety, modern offices, social activities, gym, weekly lunch
PRINCIPAL RESPONSIBILITIES
Handle raw materials and prepare finished products.

Sample products and transfer them to the laboratory.

Complete forms precisely under the supervision of the Production Supervisor.

Package and label finished products.

Clean production equipment, production work area and other related areas at specified frequency and complete associated forms.

Respect pre-established Good Manufacturing Practices (GMP), Good Hygiene Practices (GHP) and all other requirements of the management systems.

Respect directives and work instructions.

Follow all health and safety procedures, and advise if there are risks.

Control products via filtration.

Maintain the security perimeter in restricted areas.

Drive forklift, platform.

All other associated tasks.
REQUIRED QUALIFICATIONS
Diploma : Secondary V completed

Years of experience : Industrial / manufacturing experience preferred but not mandatory

Languages : French, English (asset)

Others : Experience working with forklift, WHMIS, and dangerous goods an asset