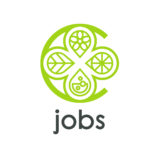 Website Cedarome Canada inc.
Nature serving the senses
***COVID-19: safe work environment with high health measures***
The role of the Quality Assurance Technician is to manage incoming technical customer requests, to prepare product documentation (CoA, Specifications, etc.) and to manage the supplier qualification program. Under the direction of the Quality Assurance Manager, the incumbent is required to collaborate with the various areas of the company: customer service, purchasing, invoicing, production, and laboratories.
JOB SUMMARY
Job status : Permanent
Start date : ASAP
Schedule : Full time (40h), Monday to Friday, daytime
Salary : To be discussed
Social benefits : Insurance and Group RRSP after 3 months
Environment : Health & safety, social activities, gym, free lunch on Fridays (temporarily suspended due to Covid-19)
PRINCIPAL RESPONSIBILITIES
Master the laws, standards, programs and regulations applicable to the company
Prepare product documentation (CoA, Specifications, etc) for customer orders
Manage incoming technical customer requests in collaboration with other departments
Participate in certain monitoring and verification activities as part of the Food Safety Management System
Maintain company documentation and data logs
Manage the supplier qualification program: request, verify and store supplier documentation, evaluate supplier compliance against company requirements, treat customer complaints and ensure adequate follow-up
Other quality assurance tasks
REQUIRED QUALIFICATIONS
DEC Science or other related field
At least 1 year of experience in quality assurance or related sectors
Experience with one or more of the following standards/programs: TDG, CTPAT, PIP, FSMA, WHMIS, and alcohol and precursor regulations.
US Customs Knowledge (an asset)
Bilingualism (French/English) (required)