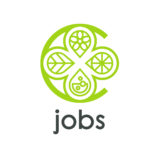 Website Cedarome Canada inc.
Nature serving the senses
The role of the Quality Assurance Technician – Regulatory Affairs Specialist is to ensure that the company complies with applicable laws, standards, programs and regulations such as but not limited to TDG, CTPAT, PIP, WHMIS, FSMA. Under the direction of the Quality Assurance and Compliance Manager, the incumbent is required to collaborate with the various areas of the company: customer service, purchasing, invoicing, production, shipping and laboratories.
JOB SUMMARY
Job status : Permanent
Start date : ASAP
Schedule : Full time (40h), Monday to Friday, daytime
Salary : To be discussed
Social benefits : Insurance and Group RRSP after 3 months
Environment : Health & safety, modern offices, social activities, gym, free lunch on Fridays
PRINCIPAL RESPONSIBILITIES
Master the laws, standards, programs and regulations applicable to the company
Provide general training on laws, standards, programs and regulations
Write procedures and work instructions
Execute the regulatory watch
Prepare and participate in the audit of various government agencies (Health Canada, Transport Canada, FDA, CBP, etc.)
Create and update safety data sheets (MSDS)
Manage the security plan: CTPAT, Partner in Protection (PIP), Air Cargo Security
Other quality assurance tasks
REQUIRED QUALIFICATIONS
DEC Science or other related field
At least 1 year of experience in quality assurance or related sectors
Experience with one or more of the following standards/programs: TDG, CTPAT, PIP, FSMA, WHMIS, and alcohol and precursor regulations.
US Customs Knowledge (an asset)
Bilingualism (French / English) (required)